What the good films tend to have in common
How the great films are different
What the time tested films teach us about screenwriting
How the current release films succeed or fail
Welcome to Screentakes. Here you'll find writings and videos to expand your thinking about structure, scenes, character and theme. I'm Jennine Lanouette and, after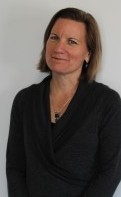 20-plus years of analyzing the screenplays of great films and teaching them in classrooms, I have launched this website to share my insights on screenwriting as an art form to a wider audience.
Very soon I will be making available on this site my first multimedia eBook, a screenplay analysis of the beloved classic The African Queen. It's almost ready! And I can't wait for you to see it. You will find in it a whole new user experience never before seen in an eBook, as well as a deeper way of thinking about plot, character and theme in screenplay structure.
In the meantime, I have just posted a new short video looking at how the power balance plays out between two characters in a scene from Neil Jordan's Mona Lisa. Take a look here.
And if you haven't already, be sure to subscribe to get monthly updates on newly added articles, videos and future eBooks.